MEFC Fundraisers
MEFC has had a few fundraisers over the past few months, and we want to say Thank You for your continued support and interest in joining us for them. Please see below for some current ones:
We are currently accepting donations for our annual youth packing party in October partnering with Operation Christmas Child. For more information please visit: www.samaritanspurse.ca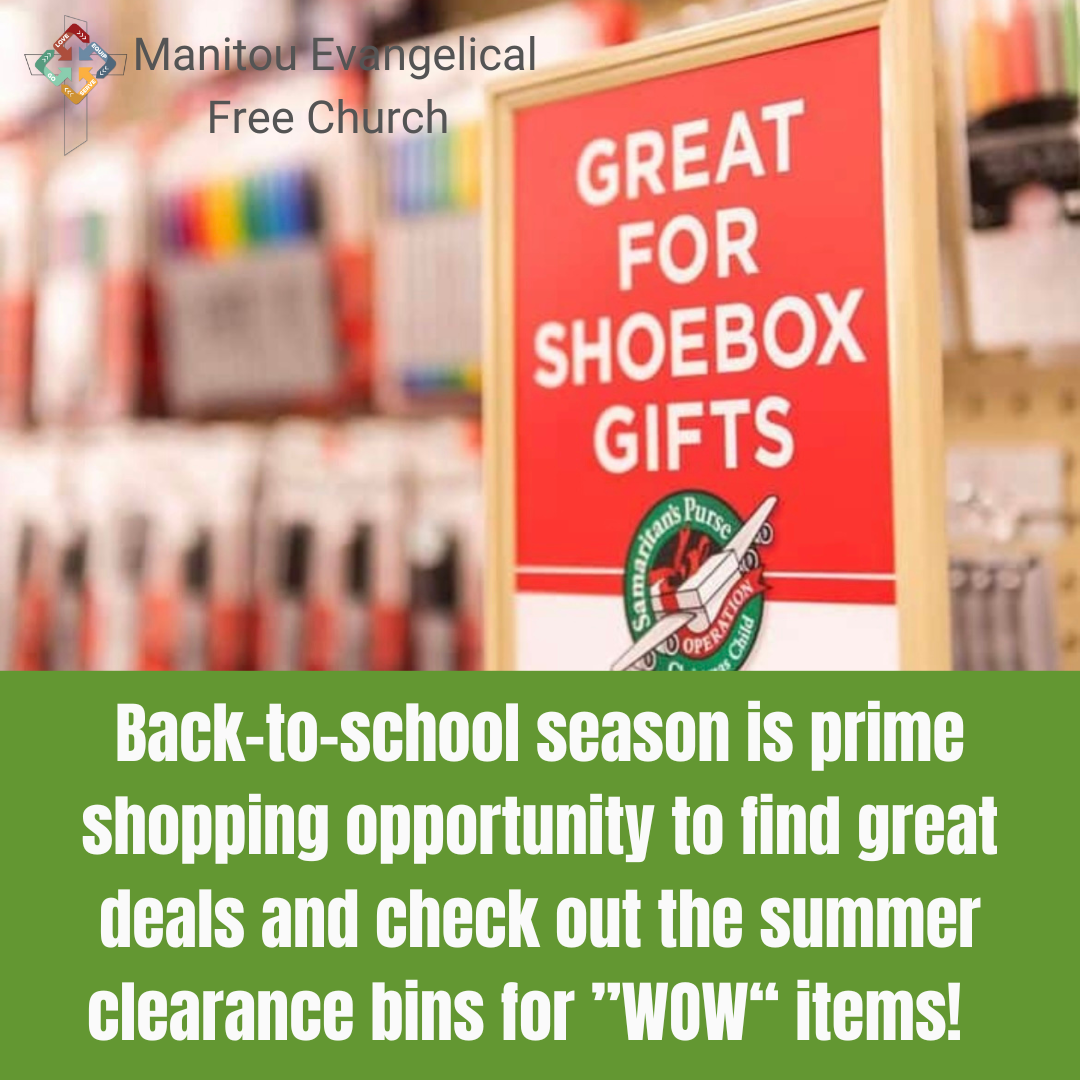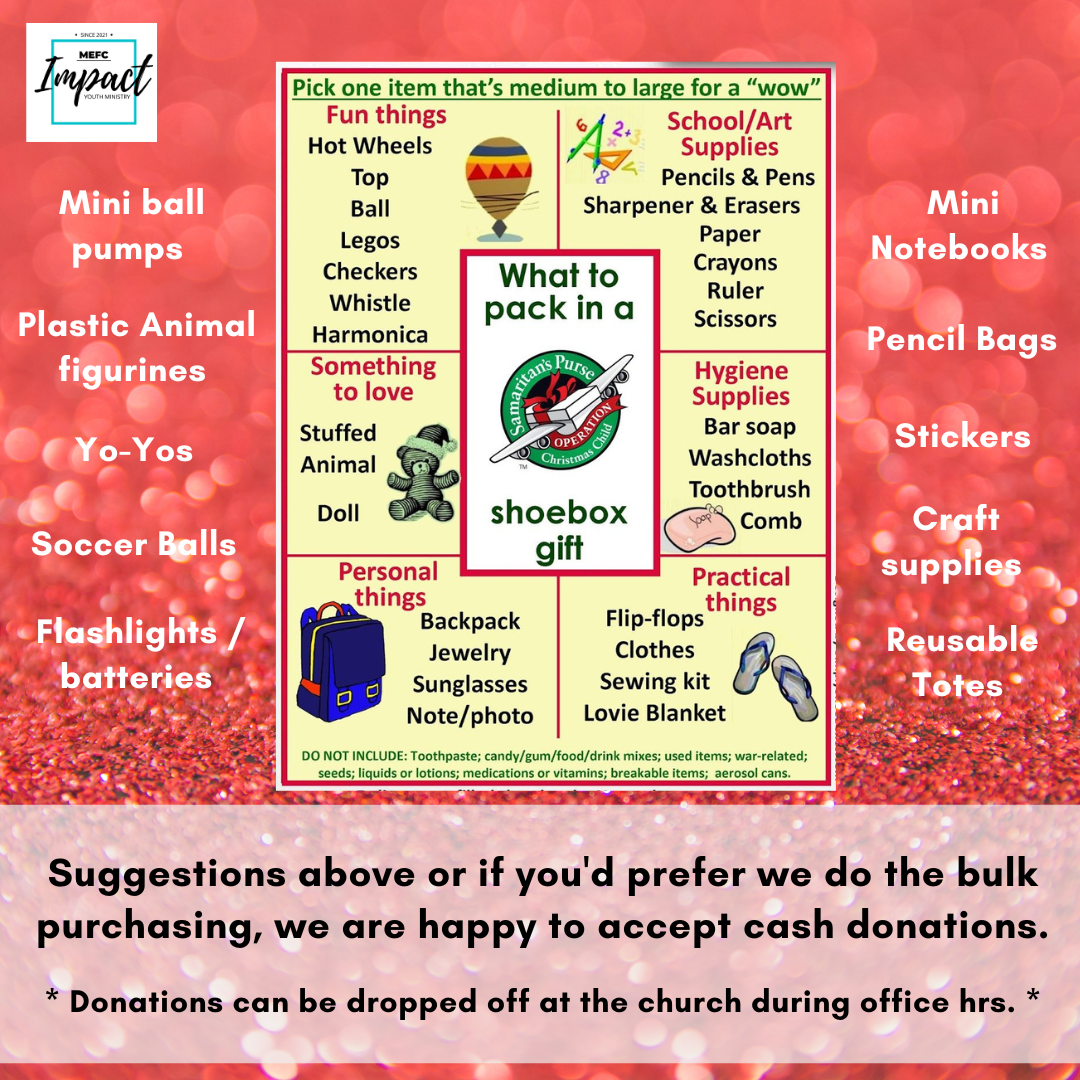 We are also starting up the collection of socks again, this time being donated to nearby community shelters in need. All are welcome to participate!